BIG WHITE VILLAGE WATER STORAGE RESERVOIR EXPANSION
Last updated: September 26, 2023
In order to continue providing safe, reliable drinking water and ensure sufficient capacity for fire flows, Big White Water Utility has begun construction of a new concrete Water Storage Reservoir. During the work, the existing water source will not be disrupted, and the water supply will be maintained to the community throughout construction. Carver Construction will complete the construction of the new reservoir and bring it into service by November 1, 2023.
The construction is happening adjacent to our two existing water storage reservoirs located above the village. There will be some construction-related noise and dust, though every effort to minimize this will be made.
During the work, heavy equipment will be periodically entering and exiting the work area. We ask that you remain conscientious of this equipment and that you keep an eye on younger children and pets to avoid any accidents.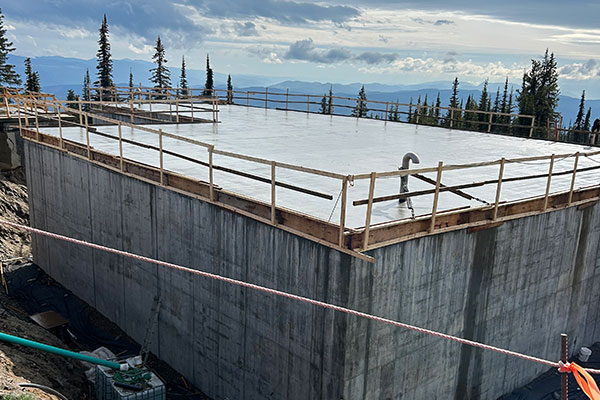 September 27, 2023 – 2024 Wastewater Tariff Update – NOTICE
August 8, 2023 – Low Water Advisory and Voluntary Water Conservation Request